The holiday residence Castel Brunello – Holiday apartments in Tuscany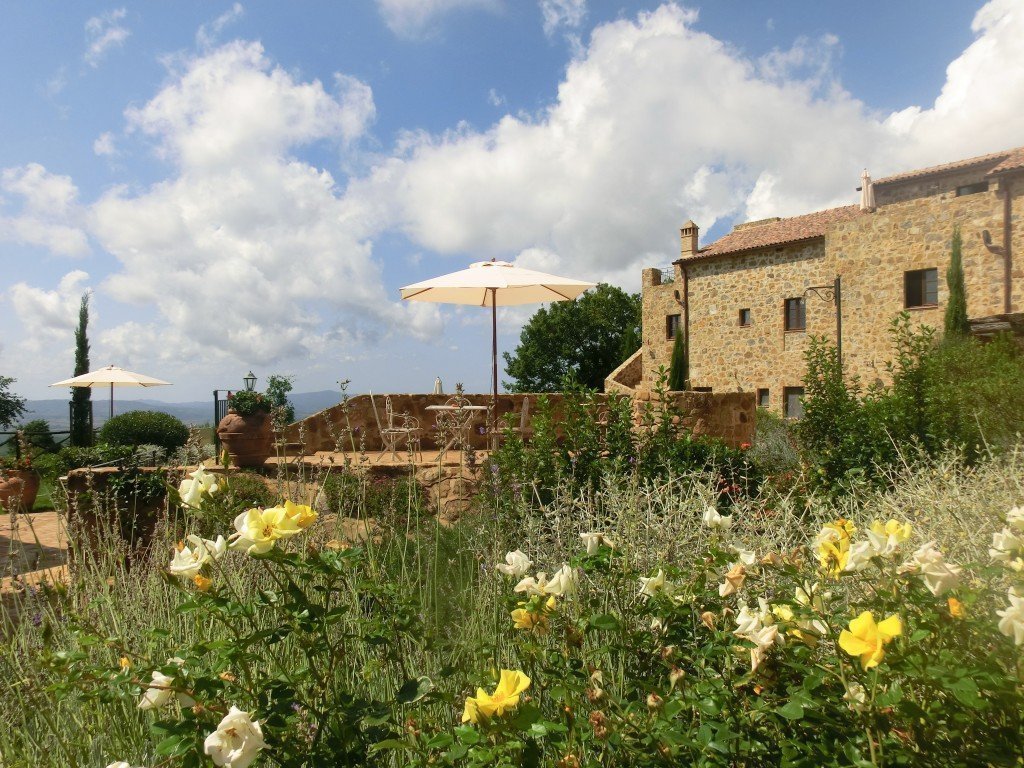 With its gentle hills, historic towns and beautiful coastline, Tuscany is one of the most popular holiday destinations in Italy. Here, fine dining experiences and enjoyment of art merge. In this unique region, a destination of a special kind has been created with the holiday complex Castel Brunello. In five buildings there are differently sized apartments, with interiors that reflect the classic Tuscan lifestyle. Rustic beamed ceilings and Tuscan floors confer the units an incomparable atmosphere. All buildings feature a traditional stone masonry façade, and a pool area was discreetly integrated into the complex. The entire compound reminds of a medieval estate.
Culture, wellness and sports: The area around Castel Brunello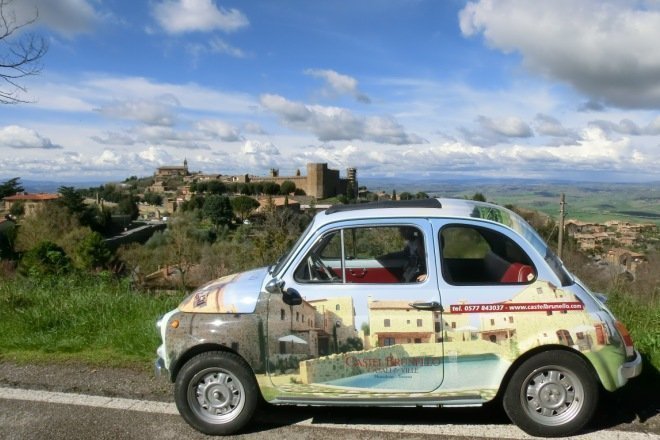 The Tuscan village of Sant'Angelo in Colle is located only five minutes away, and the small town of Montalcino – home of the world famous wine Brunello di Montalcino – can be reached in 10 minutes. Many destinations in the area surrounding the holiday apartments in Tuscany invite for a visit. Siena and Grosseto are only one hour by car, while you can reach the major cultural centre Florence in about two hours drive. Splendid spa sites can be reached within 35-70 minutes by car. Castles and old manor houses rise on the hills nearby. Hiking, biking and horse riding is possible in the immediate vicinity of the village of Sant'Angelo in Colle. The village is part of the Val d'Orcia, which in 2004 was declared a World Heritage Site by the UNESCO. The beaches and waters of the Mediterranean coast invite you to a beach day or a sailing trip. If you play golf, there are many courts in Tuscany where you can improve your handicap.