Tuscany: The premium pleasure & culture region of Italy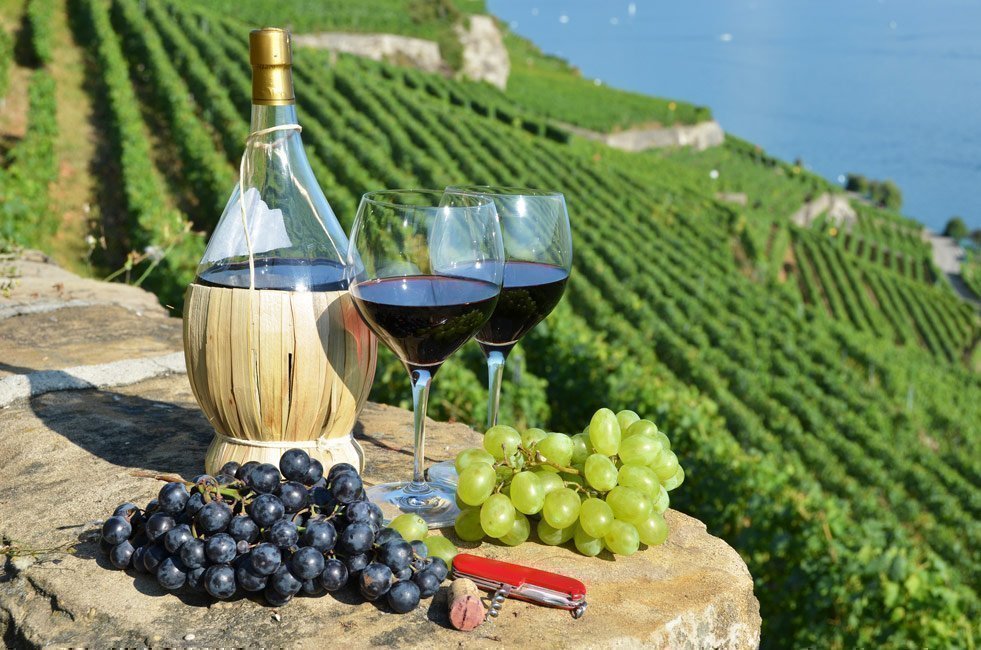 In Tuscany, millennial culture and culinary pleasures merge into an inseparable unit. For more than 2,500 years, Tuscany has been inhabited by the Etruscans, who cultivated wine on the sunny hills. They were followed by the Romans, who refined the agricultural methods. Today in the mild climate some of the finest European grape varieties thrive. The Brunello di Montalcino has conquered worldwide fame – its origins go back to the Tuscan town of Montalcino. Here, in the southern sun also the select grape variety Sangiovese prospers. Only grapes of this variety can be used for the production of the excellent wine. Your holiday residence in Tuscany is located just 10 minutes from the city area, and the fine wines are available anywhere in the area.
The holiday residence Castel Brunello in Tuscany: Italian lifestyle
Your holiday apartment in the residential complex Castel Brunello is located on a hill just five minutes' walk from the small Tuscan village of Sant'Angelo in Colle. The edifices were built in typical Tuscan style. The outer walls are made of stone masonry and the interiors have traditional Tuscan floors and beamed ceilings. La Dolce Vita straight out of a picture book. From here you may embark on a culinary and cultural journey through Tuscany. In cities like Siena, Florence and Perugia you can admire the architectural masterpieces of Italian architecture. Art galleries and museums expose valuable art from various centuries. Montalcino awaits you with its extraordinary castle and the charming church.
Between vineyards and gentle hills: The holiday residence in Tuscany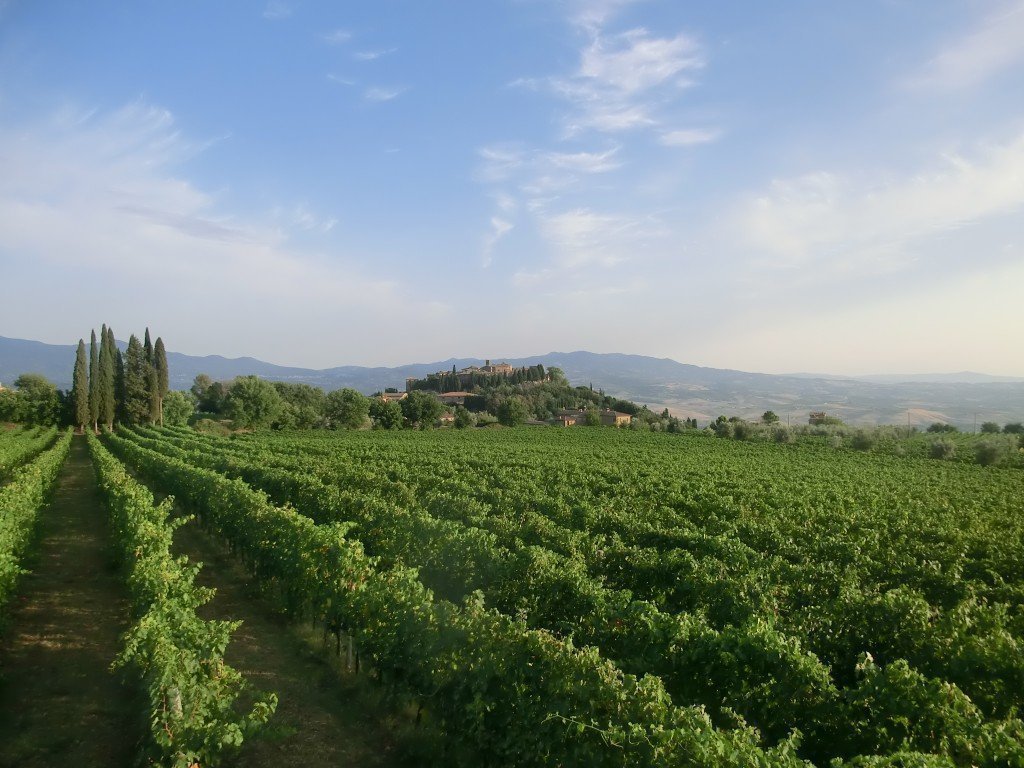 In the immediate vicinity of your holiday residence, the Brunello vineyards on the hills thrive around the small village of Sant'Angelo in Colle. Hikes and walks through the vineyards are accompanied by stunning views of the rolling hills. Here, the Sangiovese grapes are cultivated, from which later the exquisite Brunello di Montalcino is produced. Porto Santo Stefano – a picturesque seaside town – is only 75 minutes from your holiday residence in Tuscany. After a visit to the village, the sandy beaches of the Mediterranean invite you to a swim.