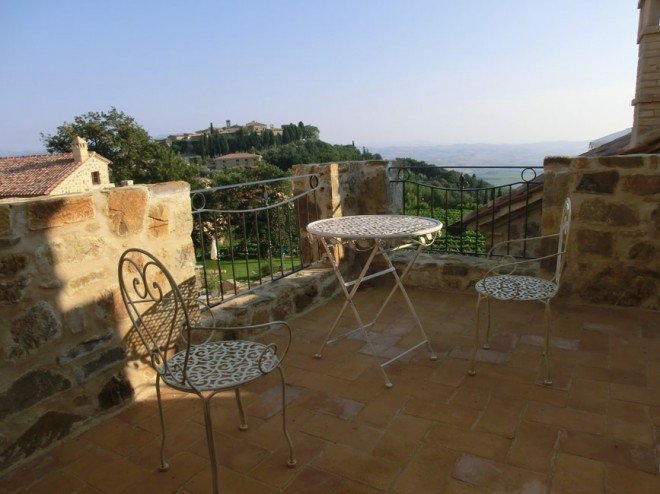 Tuscany is one of the main cultural regions in Italy and the softly rolling hills count among the most beautiful holiday destinations in the Mediterranean. Cities such as Florence, Siena, Perugia and Rome offer architectural masterpieces of Italian architecture from thousands of years. Vineyards, olive groves and cypress avenues shape the scenery and the shores of the Tyrrhenian Sea enchant with their pristine charm. For many people, a private property in Tuscany is a childhood dream. Whenever you're looking for relaxation, you can take advantage of your holiday property in a unique setting. Real estate in Tuscany is far more than just a profitable investment. With this property ownership you will buy a piece of Italian lifestyle in one of the most ancient cultural landscapes of Europe.
Between enjoyment and relaxation – a property in Tuscany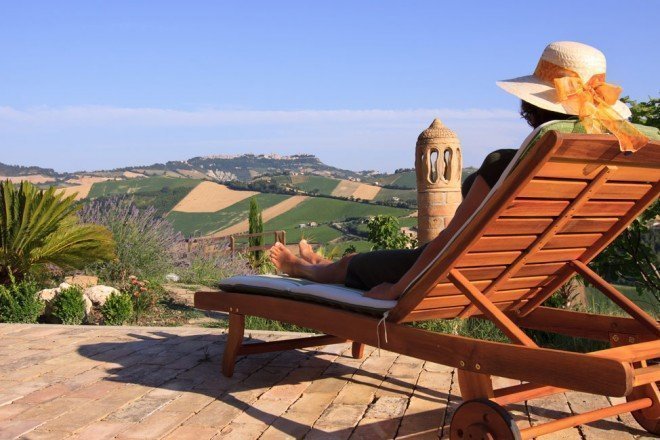 In no other region of Italy there is more emphasis on lifestyle and enjoyment. Already the Romans and the Etruscans cultivated vineyards in sunny Tuscany. Until today, this tradition has been preserved and the local wines are internationally renowned products. With the purchase of an apartment in the holiday residence Castel Brunello you will own a property near the small Tuscan town of Montalcino. The city is part of the Val d'Orcia with its unspoiled countryside. Since 2004, the flat plains with the cone-shaped hills are a UNESCO World Heritage Site. The place gained worldwide fame thanks to the top quality wine Brunello di Montalcino. In Montalcino, you have the opportunity to participate in a Brunello wine tasting. With a panoramic view on the rolling hills of Tuscany you can enjoy this fine wine on the roof terrace of your apartment admiring the glow of the setting sun. Tuscany is also home to Chianti wines, produced from red grape Sangiovese. For the production of Brunello di Montalcino the grapes are used unmixed.